By : Ciarra Williams
"You can never get a cup of tea large enough or a book long enough to suit me."
– C.S. Lewis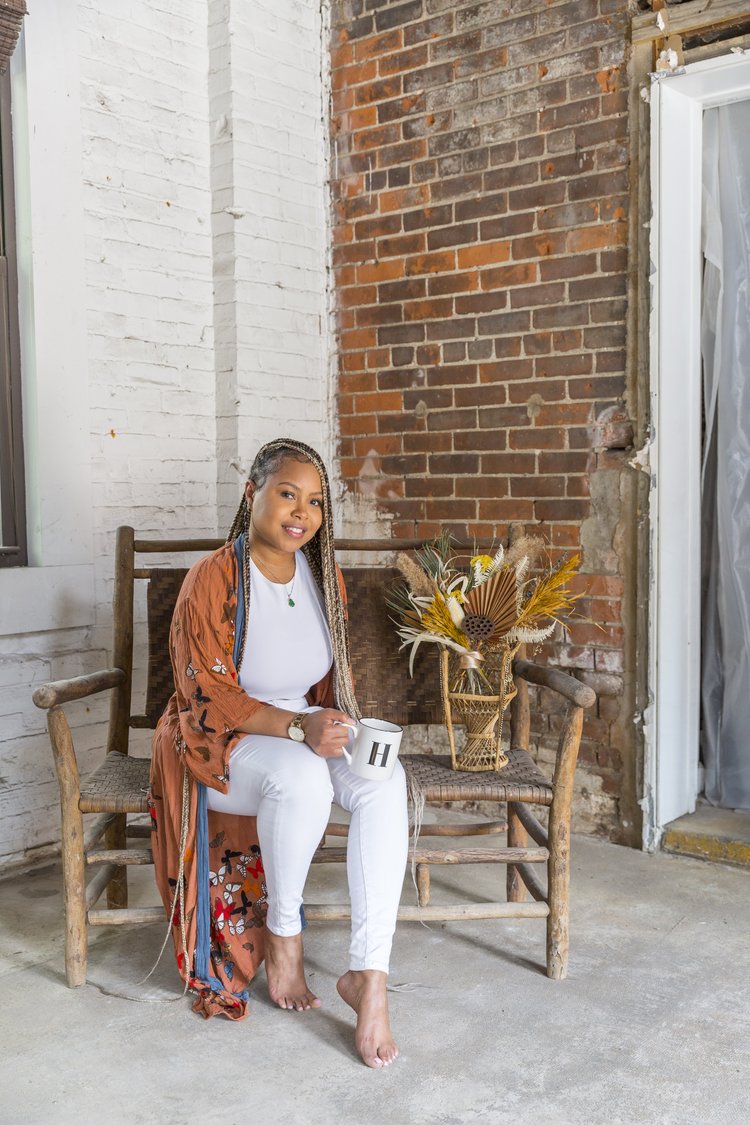 All you need to do is look out your window to know that it is winter. The groundhog has promised us 6 more weeks of frigid temps, ice, and snow.
So we can't think of any other pastime than curling up inside with a cozy blanket, a great book, and a steaming cup of tea. January was National Tea Month and since we love the warmth of a cup of tea, we just had to spill the tea, as they say, with Anna Alexander, the founder and owner of Herban Tea Cafe.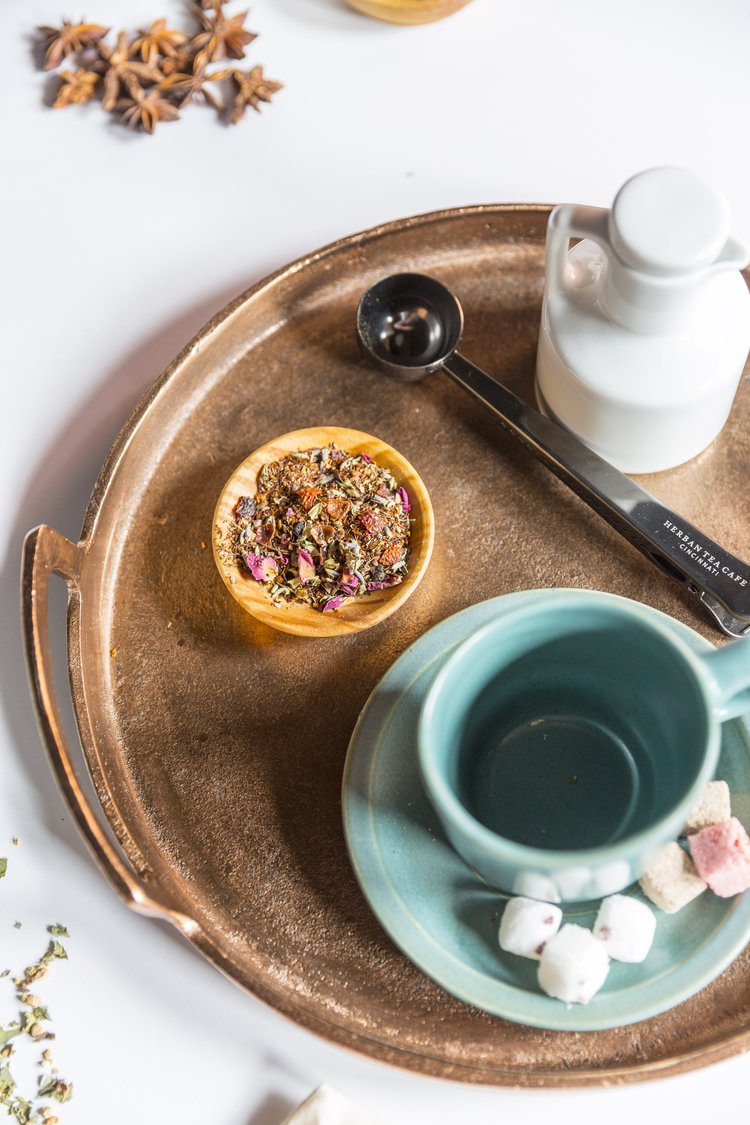 Anna, a board certified lab scientist, developed the concept in 2015 when she found herself mixing and blending several teas to help her when she was not feeling her best.
One thing that Anna missed was the quality of sweet teas without the regret of additives. Anna then began to research and take a deep dive into all things naturopathic and holistic. She found that for most major or minor stress we experience, there is an herbal element to help aid said stress.
With her newfound research, Anna began to blend fruit, herbs, and spices as a hobby to satisfy her taste buds and relieve daily stress.
What started as a hobby grew into something different. Anna's experimenting and research resulted in a collection of caffeine-free, high-quality herbal teas with optimal health benefits that almost anyone can enjoy.
Thanks to her extensive background in science and research, she created the best functional versions of many different types of teas. She found the experience so healing and fulfilling, she knew she had to share it with others.
The mission at Herban Tea Café is about more than the beverage. It's to provide tools and healing to the community by changing the conversation and experience of tea. Although the business is run and operated by Anna, it truly is a group effort and Anna gives credit to her mother, friends, and family, who can always pitch in support when needed.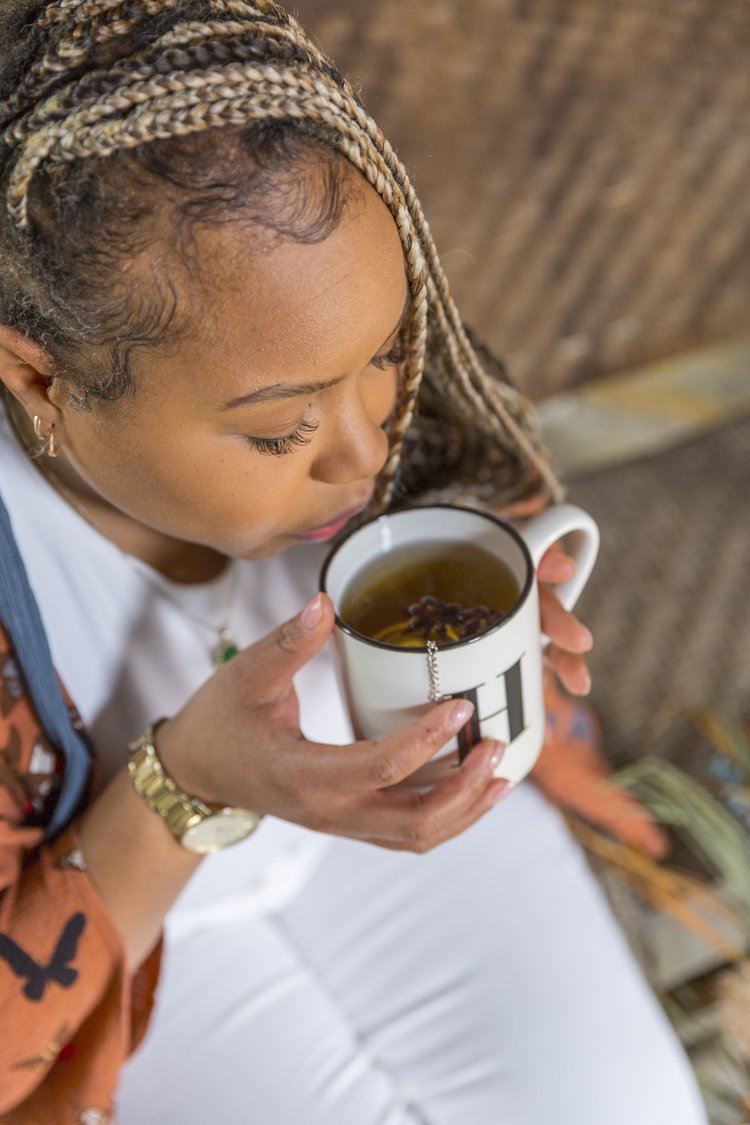 Building any new business, even one that has evolved so naturally, takes hard work and dedication. Of course, it was Anna's vision, but she credits her community support that helped her build her vision of what we know as Herban Tea Cafe today.
"Every day is a new challenge, which creates space for the opportunity to grow. So I take time to observe my thoughts and reflect on how far Herban Tea has come since launching in the middle of a pandemic, and I take inventory of all of the support we've had thus far," she says.
Anna talks about Herban Tea Cafe as a pivotal part of her personal spiritual journey—one that, as Herban Tea customers, we all get the privilege of witnessing. "My mantra for success is nothing is happening to me; it's happening for me.
It is a very new concept that I've adapted through my spiritual journey, and I make sure to apply this to my everyday operations," she says.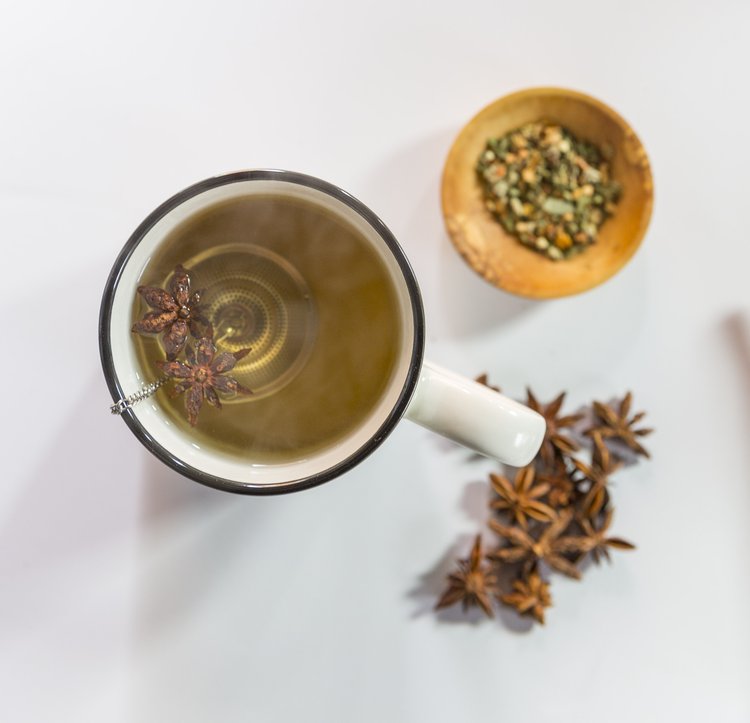 At the end of the day, Herban Tea Cafe is a beautiful meld of Anna's personal journey, along with a larger mission to empower and connect with the community she serves.
It's all about relationships, including those with her suppliers. In building her business, she has prioritized building relationships with the farmers to help guarantee quality and freshness while also contributing to our community's ecosystem by supporting small farms.
And those strong relationships with her farm suppliers are important. Herban Tea's blends are selected based on taste and quality, so they don't keep a ton of teas in stock. Instead, they like to hand-blend them freshly, which allows them to be mindful of waste
A cup of tea is one to be savored—but also one that can be enjoyed with a group. Herban Tea Café is available to book for tea parties, corporate functions, and is accepting wholesale orders.
If you are a tea lover like we are, head over online at www.herbanteacafe.com to place an order. They say that a cup of tea makes everything better. If you agree, then you'll want to try Herban Tea Cafe for yourself—and be sure to tell Anna that we sent you.
Visit Herban Tea online at https://www.herbanteacafe.com/